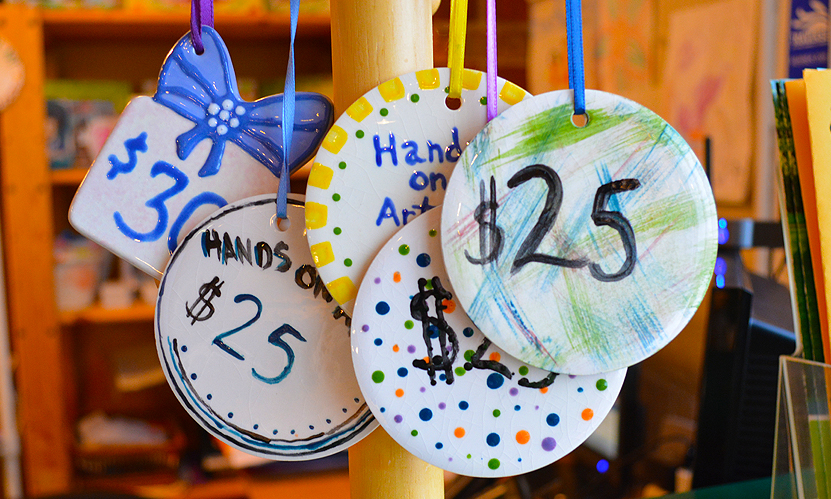 Available in any denomination desired.
Gift Certificates are the perfect gift for anyone you know. Purchase one for parents, teachers, friends, aunts, uncles, grandparents or anyone you think needs a relaxing time while also having a creative outlet. All products are dishwasher safe after firing. Used in the microwave, cleaned in the dishwasher or displayed as works of art, your piece is sure to hold up over time. All of our items are priced individually which includes the piece, the paint, glazing and firing.
To purchase a gift certificate, just give us a call at 231-941-5071 or stop in the studio!
NO HOURLY CHARGES
Feel free to comeback and finish anytime.
---
We Ship

 

Anywhere
If you come to Handz On Art from out of town and need your art shipped to you, that is no problem. We can ship you all of your pieces when they are done being fired in our kilns. You'll receive your pieces within a few weeks of painting.
There is simply a ~$25.00 flat fee, per house for shipping and packaging.